Twelve paddlers ventured out on Sunday, January 27 from Aqua Adventures on a calm ocean and perfect weather. Debbie Van Martin and Dave Beckmann led the paddle, and our thanks to them for doing that.
Three whales were spotted in the distance to the west. A few paddlers tried to catch up to them, and were able to get a little closer, but those whales were in a hurry to go south.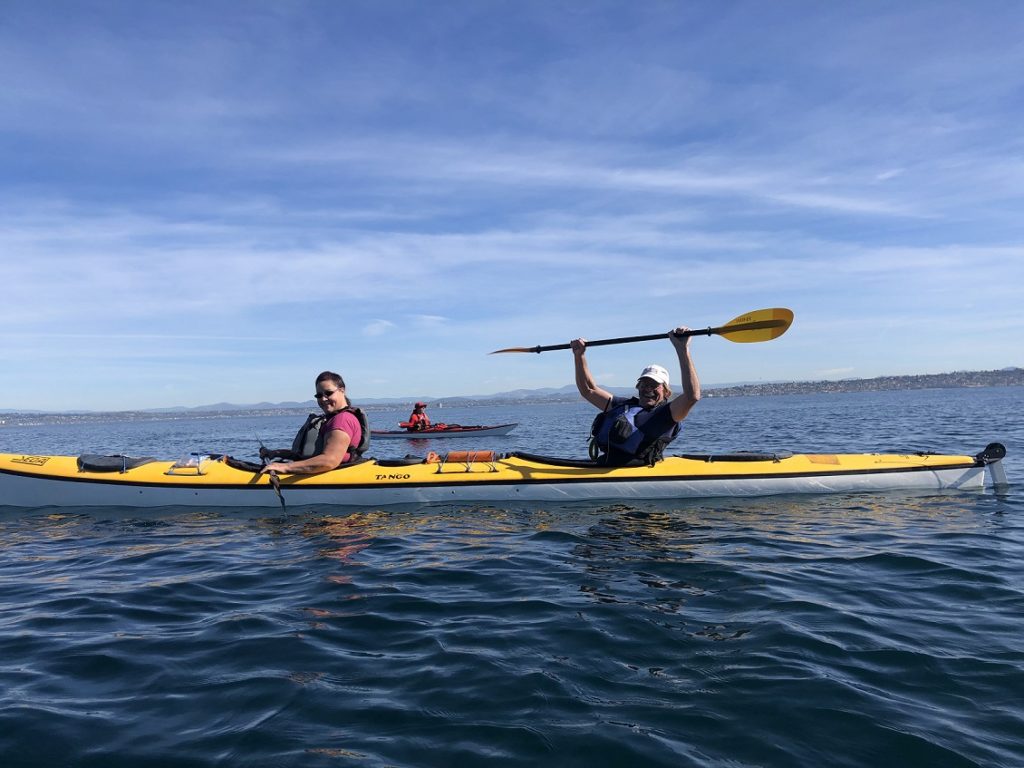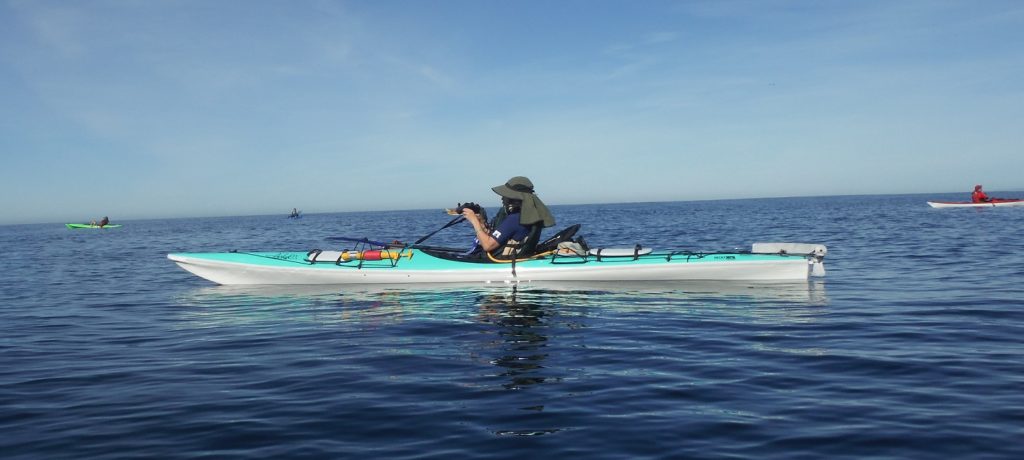 Our thanks to Catherine Kimball and Debbie Van Martin for these photos.
The next club paddle will be in April, launching out of the Coronado Cays to see the wildlife of the south bay. Come join us to experience the quiet openness of that area, and calm waters. There will be a picnic after the paddle. Beginners, youth 12 and up, and all boat types are welcome on this paddle.